The September #STEMchat sponsored by Texas Instruments was full of great ideas–too many for one post! I split the awesome in two. Part I covers transitioning back to school and loads helpful resources for students and their parents that provide assistance and enrichment in STEM topics. Below, we'll look at the crowdsourced view of critical STEM skills, the role of technology keeping girls in STEM, STEM in the movies and a fun side convo from the chat about electronic heirlooms.
When it came to discussing the skills required for a STEM career, someone mentioned that a basic level of programming skills would be the new equivalent of having word processing skills. Another person mentioned the importance of understanding of how math & science naturally connect. Mostly (and interestingly, I think) the conversation steered away from the technical and highlighted so-called soft skills:
Problem analysis
Creative problem solving
Conceptualization and spatial reasoning
Curiosity
Willingness to ask questions and seek answers
Lifelong learning, a motivation to keep skill set fresh, learning new programs and technology
Ability to work in groups and teams
Ability to plan and work according to a plan
Flexibility in thinking
Language skills (not just in English, out kids will be part of a global workforce)
Writing skills
Research skills and ability to identify credible source materials on the web
Oral communication and public speaking
Then we discussed how technology can help build those key skills.
There's some great tools like the Nspire Navigator to make a really interactive classroom, send docs to the calcs, You can learn all about Lua scripting on our page: http://education.ti.com/en/us/solutions/lua_scripting/landing
Using technology to confirm our guesses or estimates helps us refine our skills.
Technology helps put the whole world at our fingertips- there's so much information, so many tutorials out there. At the same time, knowing when to step away from the screen is key, too.
Some schools lack the resources to provide the right piece of technology for each child, so this sometimes leads to "extra" lessons in sharing and cooperation.
Assignments like creating games, building websites
Participation in online communities (like blogging) can help a lot with communications practice.
There's a lot of buzz around "personal learning networks" or PLNs.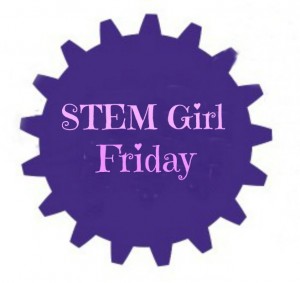 Then we tackled a Big Question: How do we keep girls involved in STEM through middle and high school?
Provide role models and mentors, actively recruit them into STEM activities, make STEM accessible and relevant to them, and squash comments like "girls can't."
Parents must take an active role.
On participant noted that the recently crowned MissAmerica is passionate about #STEM.
Teach our boys/men to be inclusive!
Actress & scientist Mayim Bialik is a longtime advocate of #STEM + she's the TI-Nspire spokeswoman.
When I was a kid, girls weren't taught to love math. I'm changing that with my girls and showing them daily how math rules.
Encourage hands on exploration any time and all the time.
Empowering little ladies and changing their societal view that STEM is cool, trendy, and that it's sexy to be smart.
Work hard to keep the beauty and creativity of math and science alive, which is not something most schools reinforce. There are patterns in nature, fractals, design, scale, etc – for some reason we weed out the art of STEM – we need to bring it back.
"I work in technology and find that a lot of girls think it is too hard, I think they need more confidence."
Provide real world examples of STEM in action like roller coasters! Who doesn't love thinking about the physics behind them?
"We opt for Science + Math "fun" over other, more "girly" things. It doesn't hurt that mom is a math geek and a huge proponent of STEM learning, either."
If you are a woman in STEM visit your local middle and high school on career days.
"I think if I had a mentor or even a collage advisor who knew me well (went to a huge university) I might have stuck with STEM career."
"I work in technology with a female boss that goes to the men for answers I can give."
STEM can be GIRLY too! The structure of a shoe, engineering and design of high heels, jewelry design with a 3D printer… There's lots of STEM/fashion stuff going on at Maker Faire.
Remind her #STEM careers will open the doors to more job opportunities.
"Try raising girls with more immunity to the social nonsense that rules junior and senior high. As a college advisor, I noticed how the STEM girls were more immune to social/peer opinions and expectations."
My daughter participated in NASA Girls this summer.
Skype can bring any mentor into the classroom/home.
Local schools have reached out to women for STEM days often, but there's not much response.
Look at Goldieblox female founder/engineer, same with Roominate.
We closed the chat with a fun questions about favorite math or science-inspired books, movies and TV shows:
Electronic Heirlooms

Just for fun I posted a picture of my trusty old (solar powered!) calculator from high school and college. Apparently, I'm not the only one who keeps my old calculator on hand! Sara from Saving for Someday posted a shot of her husband's TI- BA 35.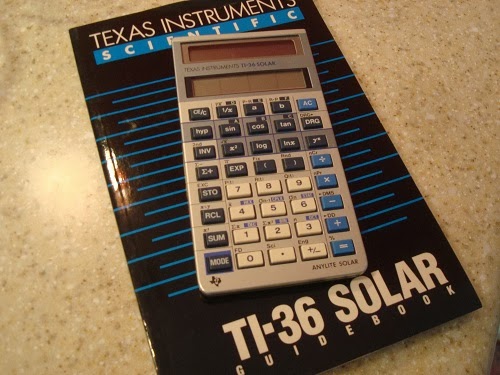 Why do we keep them around? Because they still work! Why throw out a perfectly good calculator? TIs are nostalgic and last forever. Calculators=electronic heirlooms electronic heirlooms @TICalculators says, "We design them to last students from middle school to high school…and far beyond!" One mom noted she learned how to program on her TI-83 and used those skills in my engineering major classes.