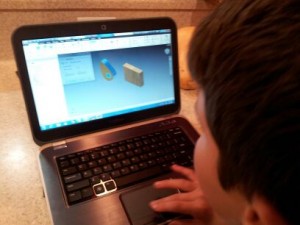 Microsoft stores* around the country hosting are YouthSpark Summer Camps. Kids ages 8-13 can get their STEAM (STEM +Arts) at free 5-day mini-camps that focus on digital art and movies, as well as programming and game design. You can also schedule a special session for your youth or community group. How cool is that? Thanks to Christy Matte at Quirky Fusion for tip.
It looks like Apple plans to revive their 3-day Movie Magic program for 8-12 year-olds, but details are not yet posted on their site. However, you can sign up to be contacted when registration for this STEAM mini-camp is open.
Coming to a suburb near me in 2013!
Looking for other low-cost or free mini-camps and workshops for kids? My friend Amy Mascott of TeachMama pointed me toward this great round-up on the blog KC Adventures.
Like The Maker Mom on Facebook. Subscribe to our monthly newsletter. Follow us on Pinterest and YouTube. Join The Maker Mom Community on Google+.