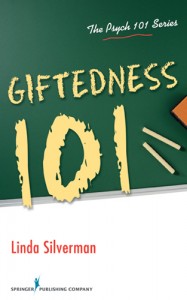 My friend Jen Merrill, author of If This is a Gift, Can I Send it Back?: Surviving in the Land of the Gifted and Twice Exceptional
, shared the link for this podcast featuring Dr. Linda Silverman weeks ago and I finally got around to listening to it. If you are the parent of an gifted, talented or twice-exceptional child, who is having issues in school, you must listen to this Bright Not Broken Podcast. Listen to it weekly, if necessary, until you are able to channel Dr. Silverman when you meet with teachers and school administrators.
She says what parents of gifted students might already know and live, but may find hard to communicate to teachers and administrators. Because you know, every child is gifted, blah, blah. I love how Dr. Silverman ponders what would happen if we flipped that and school administrators instead assumed that every child had learning disabilities–ones that were not officially recognized or provided with interventions until 4th grade.
I'm officially a cynic when it comes to gifted education in our public schools, but if you have kids who are first entering the system, I implore you to fight the good fight before you give up.
Dr.Silverman has a new book out, Giftedness 101, that is sure to be worth a look. I'm told that her book on visual-spatial learners, Upside-Down Brilliance: The Visual-Spatial Learner
 has recently been re-released, so Google around for info on it.
In the meantime, check out the podcast. And don't be sacred off by the wonky first few minutes with the phone ringing and such. Also, take a peek at some of the posts I've written on raising gifted kids.
Like The Maker Mom on Facebook. Subscribe to our monthly newsletter. Follow us on Pinterest and YouTube.