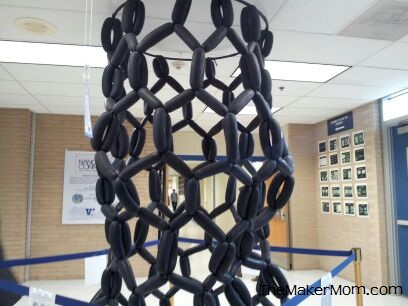 In my post on teaching naontechnology, I noted that I (and many others) have trouble visualizing life scaled down to the nano level (10 to the -9 meters), but also really big things, like the vastness of space, so I was excited to see this piece in The New York Times by Steven Strogantz. Visualizing vastness is a problem from many of us.
Interestingly, he shifts from talking about the distribution of planets in our solar systems to the distribution of wealth in America and why we have a hard time understanding the vast difference in wealth between our nation's poorest and richest.
It's all about the powers of 10, baby.
This video on Powers of 10 was posted with the piece. It's an old, but classic glimpse of both large and small scale world.
Am I the only one who feels desperately lonely glimpsing the universe at 10 to the 14th?
Like The Maker Mom on Facebook. Subscribe to our monthly newsletter. Follow us on Pinterest and YouTube.