We had a great time at the Tweens and Engineering #STEMchat. In fact, the chat was so lively it trended on Twitter! And as you will see below everyone shared so many great links and ideas. Many thanks to our sponsor and source of many excellent resources for emerging tween engineers, Design Squad. Thanks also to panelists Beth Blecherman, Amy Kraft, and Christy Matte. Kudos also to Jen Merrill bringing a sense of order from a rambling transcript.
Join us on Tuesday evening, December 11 Thursday, December 6 for a Hack-y Holiday discussion about homemade gifts and gifts to buy that keep on giving. Sign up for a monthly #STEMchat reminder here. To be part of the #STEMchat brain trust, sign up here.
This post contains affiliate links.
Top Resources for Tweens and Engineering
Q1 At what age did your child first start displaying engineering skills? What was he/she doing?
In general, engineering skills and interests were obvious between ages 2 and 5, sometimes earlier.
Q2 What resources help your child build engineering skills?
 Books Geek Mom, Robotics with 20 PROJECTS (Build It Yourself), George's Secret Key to the Universe
, Theodore Gray's Elements Vault, The New Way Things Work
 Websites Design Squad Nation, LEGO Master Builder, for preschool- Peep and the Big Wide World, WIRED's Geek Mom Blog and Geek Dad,  The Maker Mom, How Stuff Works
 Apps ThinkFun's Rush Hour, DIY Nano
Sets or kits Snap Circuits Extreme Electronics Discovery Kit, Makedo
Magazines MAKE
Raw materials Duct tape, cardboard, wood, Play Doh, foam building blocks, Tinker Toys, and Lincoln Logs, blocks, LEGOs, (tips on sorting LEGOS and tips on storing them from the MIT Media Lab Lifelong Kindergarten) marble runs, recycled materials, various lengths of 1″ PVC pipe and connectors/elbows from hardware store, broken gadgets that can be taken apart, power simple things like Christmas lights
Games Mouse Trap, Rush Hour, Where's My Water (Perry), Fidgit
Other Pinterest, Maker Faire, local colleges and schools,everal Design Squad projects were also mentioned as favorites: marshmallow blaster, cardboard arcade, and penny bridge
(There was no question 3)
Q4 What examples can we share with our kids to show that engineering actually does change the world?
Q5 How have you been able to set yp an environment for your kids that is conducive to engineering?  
We always ask why and search for answers, and we participate in local STEM-related events.
Give them some different projects and let them pick. Let them decide what the final product will be able to do. Give kids a real problem to solve. Provide lots of materials. Encourage a lot of possible solutions
We provide the time to experiment and create, as well as the mental space. Kids are natural engineers. For older kids, gentle guidance and suggestions, but still a lot of space and time to fail. Failure is good.
Lots of the good supplies. All different kinds of tape is a big one in our house. We have special bins for collecting raw materials, recyclables, etc… for building.  Need materials on hand for inspiration. Duct tape. Rulers. Lots of pencils and cool paper handy. String (yep). Crazy Machine type software. Tape, foam, markers, cardboard and random bits. In addition to having raw materials, having an age appropriate tool kit / bin with tools, tape, etc…
We added on to our house to make a "play room". It's more maker space and science lab now.
Watching Last Lecture by Randy Pausch helped me realize that my daughter's STEM "mess" should be supported.
Libraries and Makerspaces–great for families that don't have space or budget for lots of projects.
Sometimes an online environment for designing and building can cut down clutter.
We visit manufacturing facilities to see how things are made.
Take photos of completed projects and putting in album. Bonus of making it easier to retire old projects. Great site for ideas and storing pics.
One of my favorite sites: Adafruit.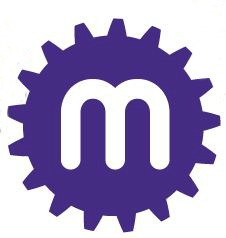 Q6 What advice would you give other parents who want to get their kids interested in engineering?
Let kids play. They naturally want to question everything.  Help them figure things out, but don't do it for them. Show them cool things and then empower them to make their own versions.
Find something that interest your kids and find people that are in engineering that do just that
Kids need down time, to think, let their minds wander and be bored. Creativity emerges after all the whining is over.
Encourage kids to ask good questions about a problem and brainstorm possible solutions as a start
Start small. Here is a SUPER easy and fun project: The Unpoppable Balloon!
Ask questions… How could we improve this object?
Science-based drop-off play. Storefront Science in my neighborhood, and Brooklyn Robot Foundry
Model your grownup love of engineering with spirit of play & curiosity.
Find a topic that they are interested in. If they like cars. have them try to build a Balloon Car.
We've attended the US Science & Engineering Fest for 2 years running now. Love how kids can see STEM use in diff ways
Ask kids questions to get them thinking + problem solving. How things work, why they do what they do, other ways to do it, etc.
Show them STEM websites & projects, but let kids decide which projects to do.
Tape Measure cars are cool.  Strap a tape onto four wheels, call out measurement.  Once kids get it they race by letting go.
Going to Italy was a huge game changer for my daughter. Seeing that Engineering existed 2000 years ago was a "whoa" moment.
Google Earth is a nice virtual way to show engineering; can see 3D models of some of the world's greatest engineering marvels
Q7 What challenges do you face as a parent in helping your child build his/her skills?
I always wish I could explain the science behind why things work better.
Some of it is time. Some of it is finding age and knowledge appropriate ways to explain things. Or the space to leave works in progress out over an extended period of time.
It can be hard to have the patience to let kids complete a project on their own, wanting to jump in to help speed things along.
I think a lot of parents don't have the knowledge to help their kids. They're intimidated.
Make sure you rotate projects to find ones that are interesting to all siblings.
Coming up with fresh ideas is difficult. Also keeping a balance between order and chaos.
Frustration when we can't find the answer – digging in until we do.
Keeping them focused on the goal.  Engineering is not easy and it takes going through the hard times to get to the good rewards
It's tough finding time to do extra STEM stuff when regular school homework takes up more and more time each year.
Sometimes there's a pressure parents feel to sign their kids up for expensive classes, but there's a lot that can be done at home
Q8 Do you think anything special needs to be done to get girls interested in engineering?
In science class boys grab spotlight and take the lead in hands-on naturally. May have to push girls to engage. My DD and girls in her class are constantly struggling to get the boys to stop interrupting them.
I think girls are more afraid of making a mistake and "looking dumb." They may need more guidance and support to get started.
Showing how women have been successful in engineering. Also bring engineering activities into things that girls typically.
Let girls embrace STEM in their own way! Make engineering "cool" and FUN!
It's great if you can find projects that match their other hobbies so they see how engineering relates to them.
Set up girl science clubs in your neighborhood.
If you've got a girl who likes dolls and dollhouses, check out Deluxe Roominate.
Also, these super cool open source circuit modules, littleBits Electronics Base Kit, for kids (and adults). The CEO is a woman.
Introduce to different types of engineering. Bio, environmental, genetic, etc. Don't have to construct physical object to engineer.
We also love the PBS show SciGirl.
I think finding the right kind of role model is key to attracting girls and boys both to Engineering Fields.
Thanks again to our sponsor, Design Squad Nation, be sure to check out their new Facebook page for STEM educators.
Like The Maker Mom on Facebook. Subscribe to our monthly newsletter. Follow us on Pinterest and YouTube.