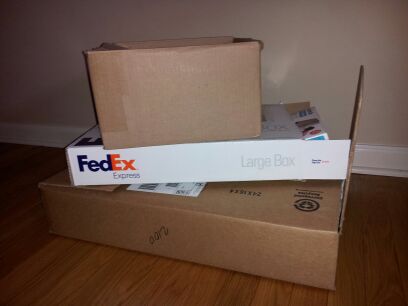 It's beginning to look a lot like the holidays around here as I prepare for another segment for WGN Morning News. I'm thrilled to be sharing the coolest kid-friendly STEM (science, tech, engineering, math) gifts I could find. Seriously, don't start your CyberMonday shopping spree until you've seen my segment, scheduled for Monday, November 26 around 8:45 AM.
The mystery items have started arriving at our house, much to my kids' delight. While I certainly rely on the boys to help me put the the STEM toys through their paces and make sure they earn the crucial "kid-approved" seal, I also need to make sure the boys don't break anything or lose key parts.
So for now, everything remains boxed up and carefully accounted for.
The Big Reveal will take place on this blog at the same time I do my segment, but tune in to the TV if you can.
Like The Maker Mom on Facebook. Subscribe to our monthly newsletter. Follow us on Pinterest and YouTube.