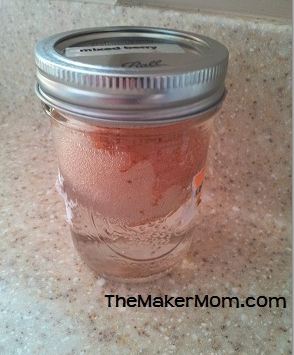 Halloween eggspirement
Mad props to the folks at Target for featuring my friend Liz Heinecke, AKA the Kitchen Pantry Science Mom and co-creator of the Kid Science App as well as one of the first #STEMchat hosts, in their BullsEyeView online magazine! Liz shares 3 easy science experiments for Halloween.
Liz makes science so accessible that you can stock up on many of the items you need for her experiments at Target or your local grocer. Next time you're stocking up toothpaste, socks, and eye drops (admittedly all items I need to buy) put science on the shopping list.
Now if you'll excuse me, I need to go check on my Liz-inspired Alien Monster Egg.
Happy Halloween!
Like The Maker Mom on Facebook. Subscribe to our monthly newsletter. Follow us on Pinterest and YouTube.