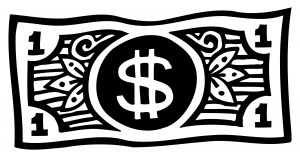 I don't need to be thinking about college and engineering scholarships right now. I mean, I'm headed to MIT today for business, not for a college visit. But it's a school that's been on my son's dream list for a long time*. And when I think about being about to afford a school like that, or anything beyond community college, really, my heart starts pounding and I break into a cold sweat. Count me among the 75% of Americans parents (I once heard) who think/hope their child will get a scholarship (or five).
I learned about this comprehensive engineering scholarship list from a Tweet via iRobot's educational branch. Based on the comments, it appears to be a re-post from 2011, so you'll need to check to make sure the information is up to date.
In addition to scholarships from industry groups as noted in the post, individual engineering schools may provide tuition discounts for high school participation in clubs like the First Robotics League or successful completion of pre-engineering programs like Project Lead The Way.
I hear it also helps if your child discovers a new particle, saves a village in a developing nation, finds a cure for cancer and stuff like that. Good luck!
How he even knew about the school at age 9 is a mystery, but when his then-carpool buddy extolled the virtues of the University of Chicago, my son countered that MIT was better. Such conversations were all too common on the ride to and from the private gifted school my boys used to attend.
Like The Maker Mom on Facebook. Follow us on Pinterest. Subscribe to our videos on YouTube.