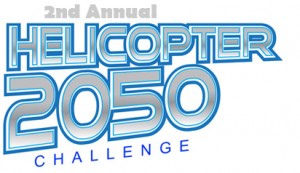 I'd never heard of Sikorksy helicopters until I received an email about their Helicopter 2050 Challenge. Apparently, they make Black Hawk helicopters and such. They're hosting their second annual design competition for kids ages 9-16..
From the looks of it, pie in the sky ideas are welcome. According to the rules, entries, which must include at least one drawing, will be judged on uniqueness of concept (50%); description of invention/idea (25%); and impact on environment (25%). I don't get a sense that the design needs to be highly technical.
Regardless of whether the idea of a contest takes flight with your child, they've got a great downloadable booklet filled with simple experiments and DIY activities to help kids learn about concepts like lift and drag. If my boys weren't away at camp, we'd be trying some now; they look fun.
The 2050 Challenge winner will receive a trophy, a $1,000 scholarship in the form of a check and a trip with a parent/guardian to Sikorsky HQ in Stratford, Connecticut.
Don't dally, the entry deadline for the Helicopter 2050 Challenge is September 15, 2012.
Like The Maker Mom on Facebook. See us on Pinterest. Watch our videos on YouTube.